Working in an office means you'll have to process many documents and paperwork. Record means printing and copying many papers needed for certain projects and acquiring a client. Dealing with documents, you need to have a good and reliable machine that can keep up with the workload and the fast-paced environment inside your office. These copying machines are required for a faster process of documents to increase a company's productivity. But have you ever wondered what the best copying machines suitable for your company to invest in are? Here are some of the best copying machines that you can check that might suit your needs in your company.
Kyocera TASKalfa 3553ci
This copying machine is a colored multifunction printer and is not just user-friendly but also eco-friendly. It has a high impact, and its finishing options are very professional. It has a printing speed of 35ppm and can print black and white or colored. It has a standard of 1,150 sheets and a maximum of 7,150 sheets.
Kyocera TASKalfa 7003i
It has 70ppm for black and white and a multifunction printer. It has monochrome text with detailed graphics when it comes to finishing options. It has a standard of 4,150 sheets and a maximum of 7,650 sheets, and it meets your standard for speed and volume needs.
Kyocera ECOSYS M3550idn
A black and white multifunction printer that can be your one-stop solution for streamlining documents and workflows. It has a 7-inch touchscreen that you can customize the way you want your machine to function. It can print 52ppm in black and white, and the standard is 600 sheets, and the maximum is 2,600 sheets.
Kyocera ECOSYS P3055dn
A black and white printer suitable for a growing business that needs a desktop printer. It has a good speed quality and also data security that keeps your documents safe and secure. It prints 57ppm and has a standard of 600 sheets and a maximum of 2,600 sheets.
Sharp MX-3071
This copying machine is a multifunction printer that has been developed to have more advanced features. One of the features that this copying machine offers is its security to keep the information from being leaked. This machine has been developed for easier use and to enhance the company's productivity while experiencing its intuitivity. Its printing speed is 30ppm for both black and white or colored. It has a standard of 3,000 sheets and a maximum of 6,300 sheets.
Sharp MX-6580N
A multifunction machine that has high speed and is user-friendly. It is also suitable for offices as it can keep up with the high-volume workload that is needed inside a company. It has a consistent output for colored documents, and results are all high-quality, so you won't have to worry about the text being blurry or unreadable. It can produce 65ppm even when you print colored documents. The standard is 3,100 sheets, and the maximum is 8,500 sheets.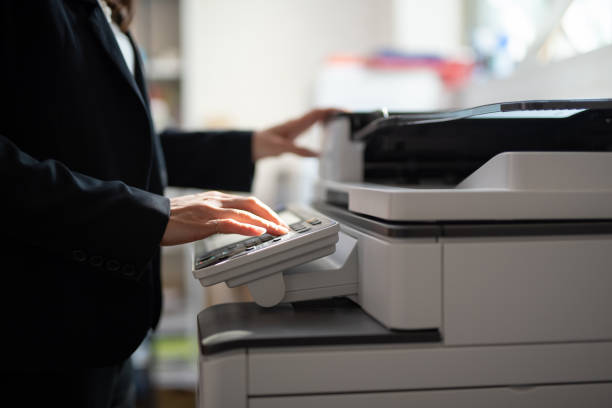 If you are in Chicago and you are looking to buy a Copier your business, you may contact Clear Choice Technical Services in Chicago. You can ask about Copier Leasing Services in Chicago, Copier rental services in Chicago, and Copier Repair in Chicago.
The machines listed above are just the machines that are good for office use. You just need to know what your company needs so that you'll find the right copying machine suited for your company. You need to find the right device that could further help you and your company reach the goal that you have set. Some machines focus on speed, and machines focus on the volume of workload. Whatever it is that you need for your company, you must first make sure that you know the exact feature that you need for a machine so that you can maximize the use of the machine that you are going to acquire.