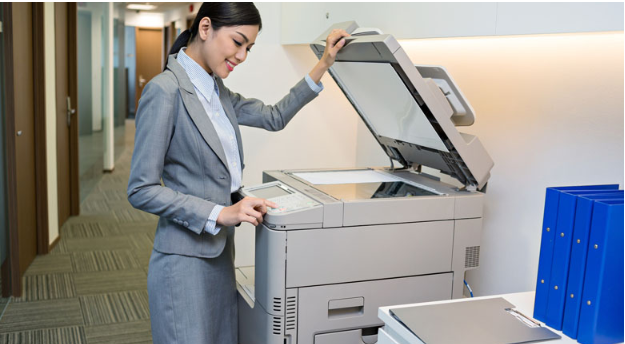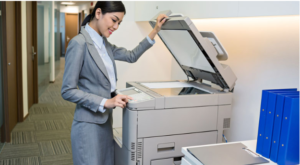 Small machines do not only do small outputs. Well, some may fall short of expectations, but it will not happen when you get yours from small copiers Chicago professionals- no sacrifices needed if you are looking to get both quality and value for your money. Most business owners go with bigger machines with the thought that it can produce more. Instead of judging them through their size, check the features of the printers below, then decide.
Two of the best small office printers available in the market today are:
Brother PocketJet 7 PJ723
A compact printer, this Brother model is known as the most portable in the market today. Known for its portability and being unbelievably lightweight, it has a 10.04 x 2.17 x 1.53 dimension. Do you know what this means? You can bring it with you anywhere, anytime. It uses a different thermal technology compared to inkjet models. Also, there is no need to worry about ink replacements.
It prints at the speed of 600 pages per charge at 5ppm and text resolution of 300 x 203 dpi. This printer may not be the fastest in the market, but you can be sure the job gets done on time.
On the not so light side of owning this model, unlike other bigger counterparts, it does not offer wireless connectivity, so you need to connect it to a computer to print. You would also need to choose the right thermal paper to go along with it. Also, its thermal printing technology produces an unusual smell on your printed documents. The scent is not something that could be a bother, but it is best that you know what to expect.
HP OfficeJet 250
Not the most compact model, but it is portable enough though that you can take with you anytime. Weighs 7 pounds, it includes features of printing and scanning. You can also use smart devices to control and monitor your printing jobs as it offers wireless connectivity.
Its speed is 7ppm for colored documents and 8ppm for black-and-white with a resolution of 4800 x 1200 dpi, which means it produces high-quality printing outputs. Further, it offers tri-color technology which means the lesser cost for the ink budget. However, while this machine can do a lot for you, it also has downsides. One of them is their inability to perform duplex printing.
Consulting a  copier lease in Chicago is the best way to finding the right one for your business. Finding the one that fits your needs the most will provide you with the benefit of being able to perform your tasks even when you are outside your office.
If you are operating in a small business area, it will not take up much space and limit your movement. On the other hand, if you have space for a bigger machine, why not opt for the smaller one and use the rest of the area to improve productivity? They may look small, but they could carry on big tasks without costing that much on things like toner, ink and, even maintenance.
If your Location is around Chicago, you may call us at (312) 216-0722 for Copier Lease Chicago, Copier Rental Chicago, Copiers Chicago, and Copier Repair Chicago or visit our website Service Location Chicago